Wednesday, March 21, 2012 - 07:36 PM
2012 SLC Tattoo Convention
Here are some pics from this years SLC Convention. Had a great time this year. My sister in-law got tattooed by Bob Tyrrell and I got tattooed by Todd Noble. For the first time since I've been volunteering (6 years) I stayed for the after parties this year. Saturday nights after party there was some art fusion going on, this started at about 2am and I left at about 3:30am. From what I heard they were working on all of these until like 5 or 6 am. It was one of the coolest things I've ever watched. I got the most pics of the dragon, which was done by Nate Drew, Keet D'arms, Jojo Ackermann and Ian Jones. I can't remember all of the names of who worked on the other ones. I do know Bob Tyrrell worked on black and grey skull one and Dean Bodily worked on the crazy dude with the titty eyes. I was tattooed by Keet 2 days after the convention, he was guest spotting at Lost Art before he went back to Atlanta. So here are the pics, enjoy! Btw, these were all shot with my iPhone so a few of them are blurry.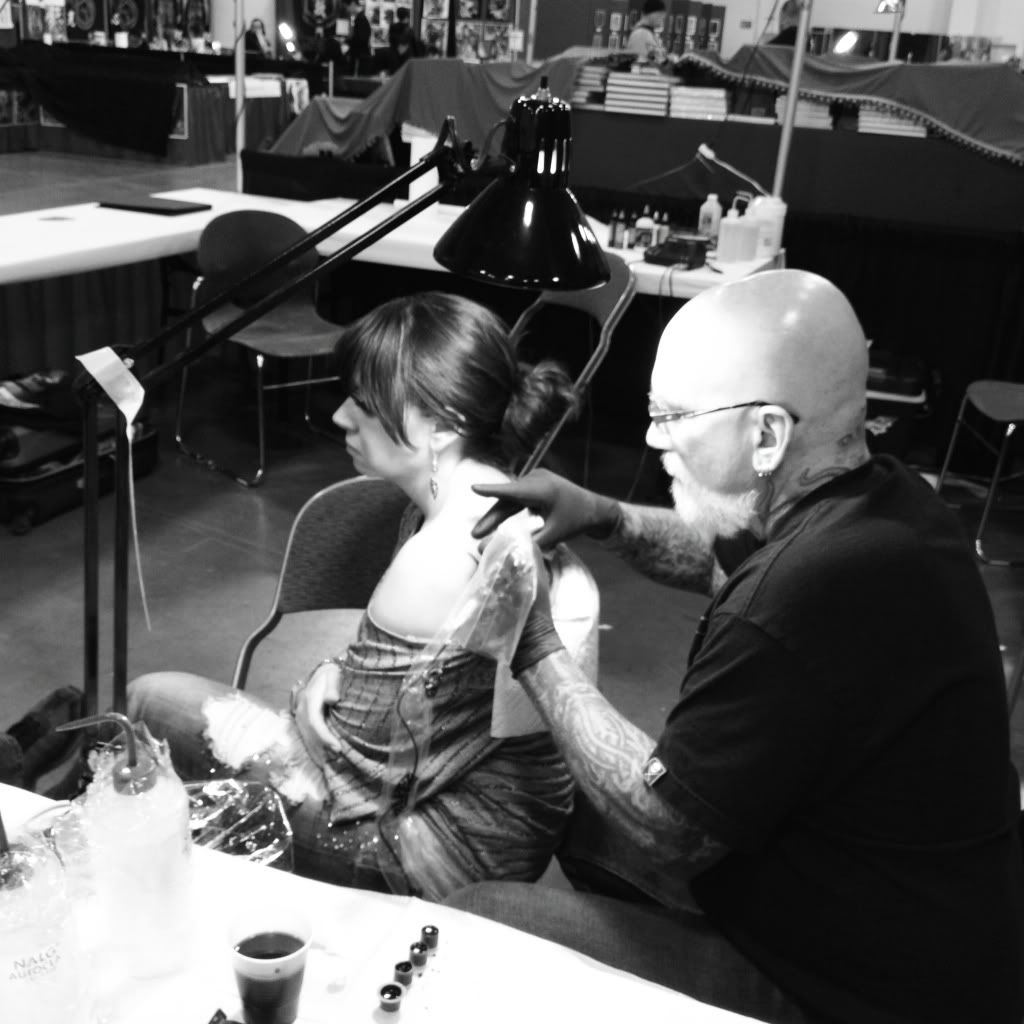 This one is a pic of the tarot card project. Awesome display of tattooers painting their versions of tarot card art.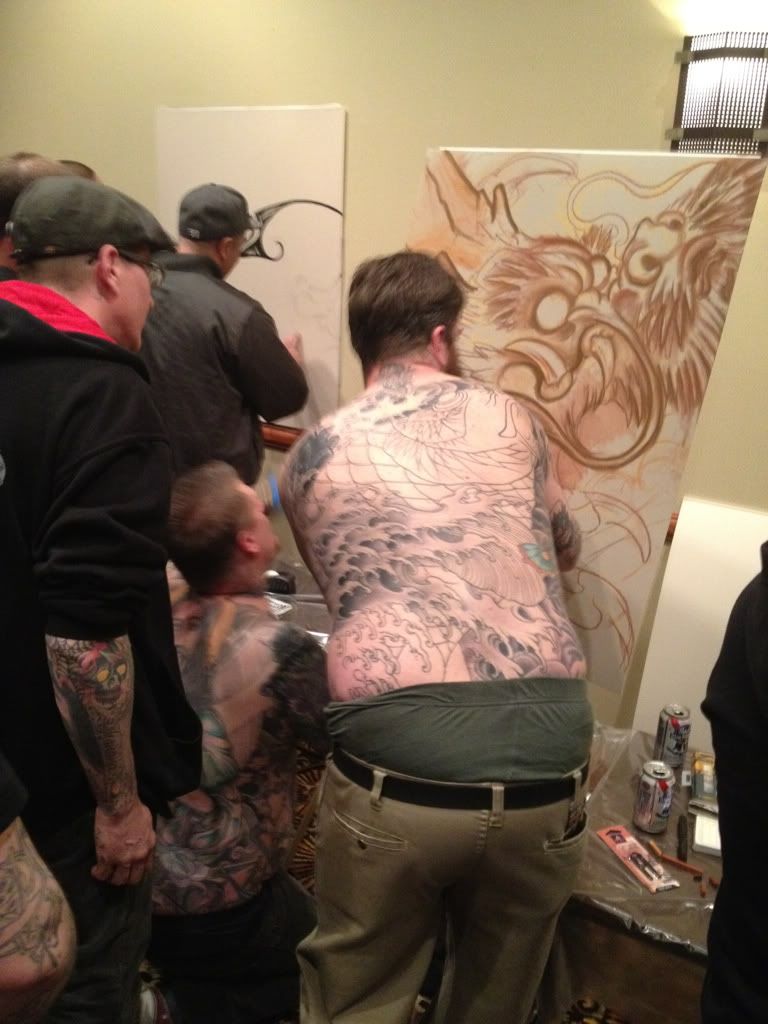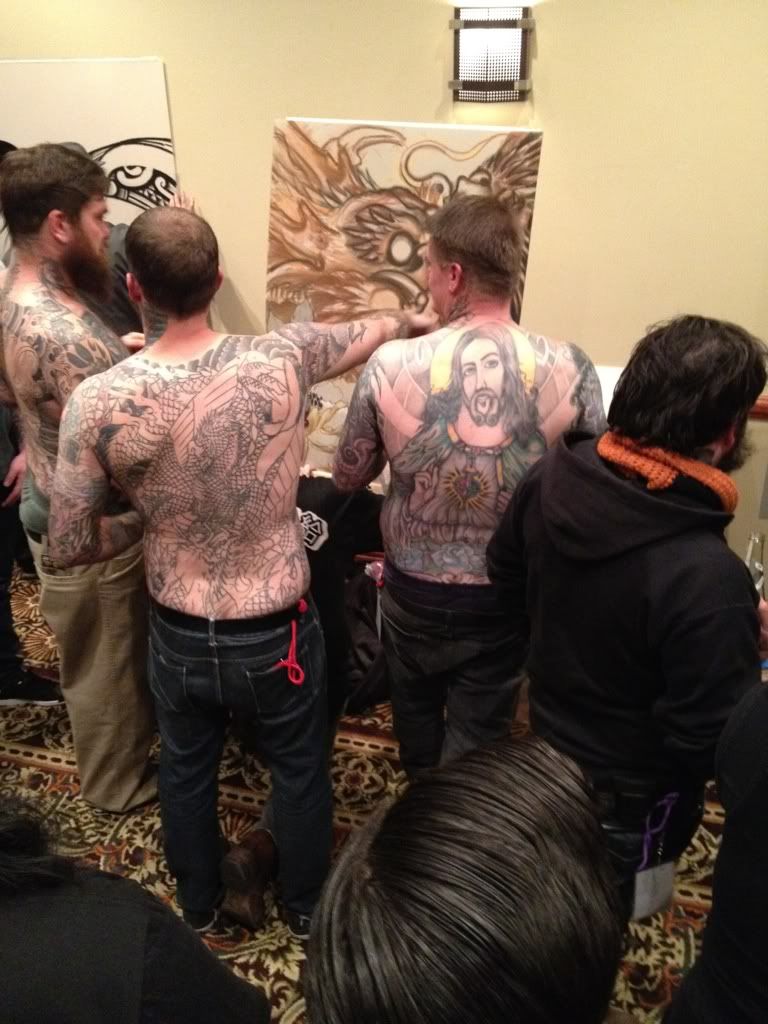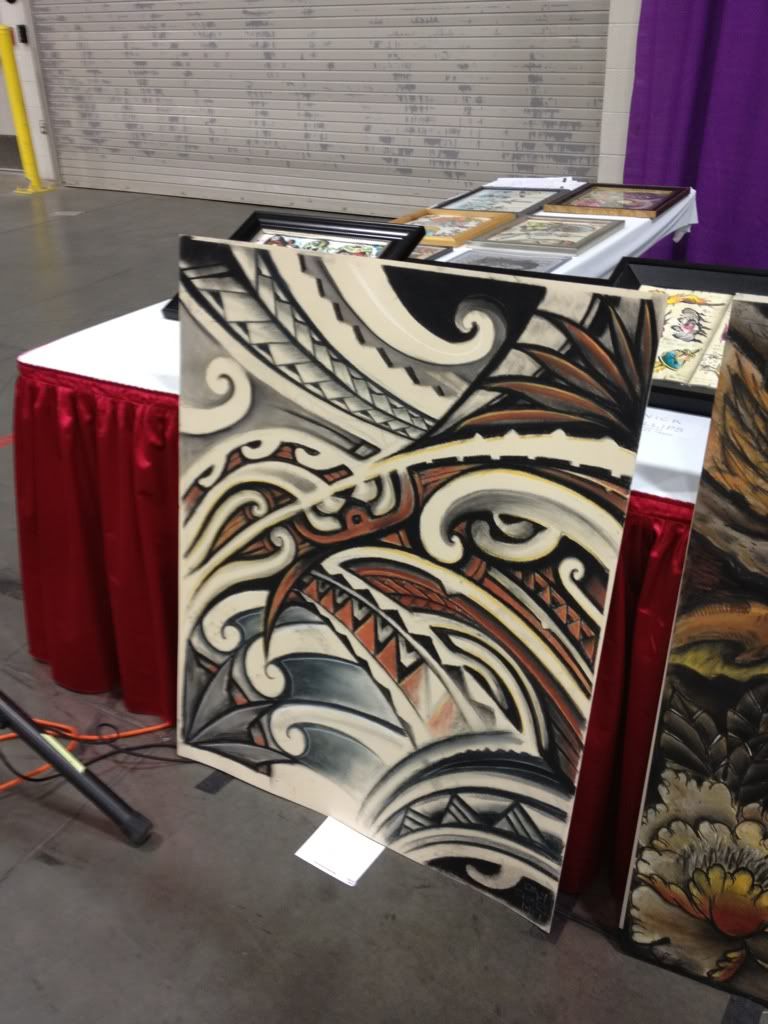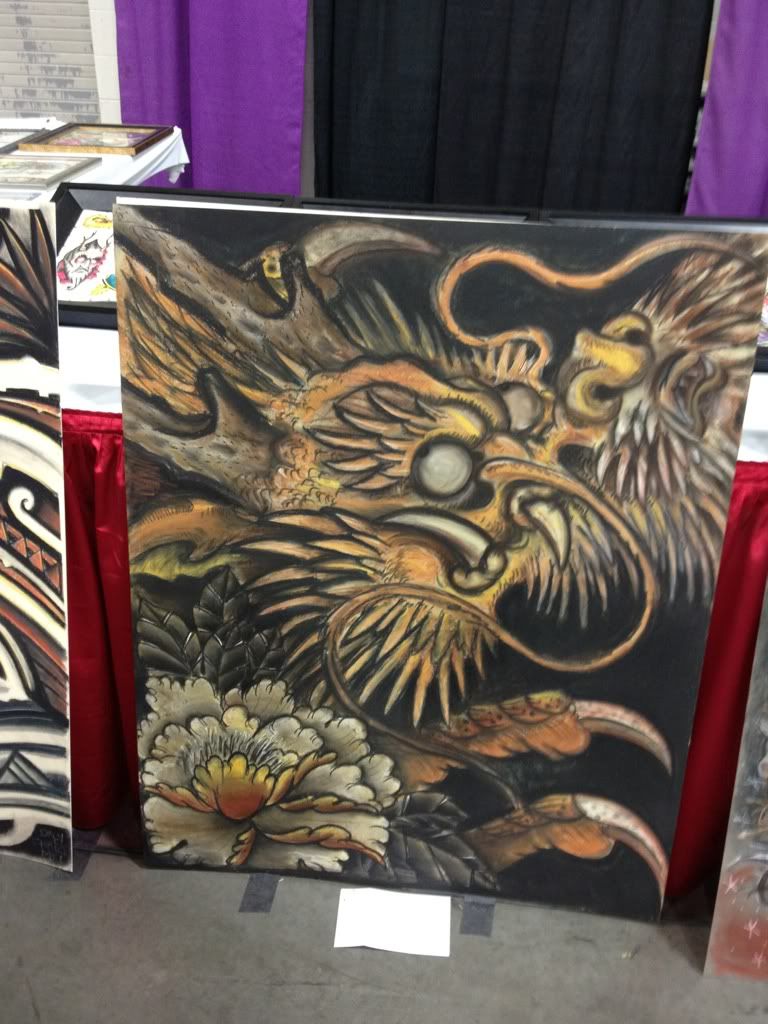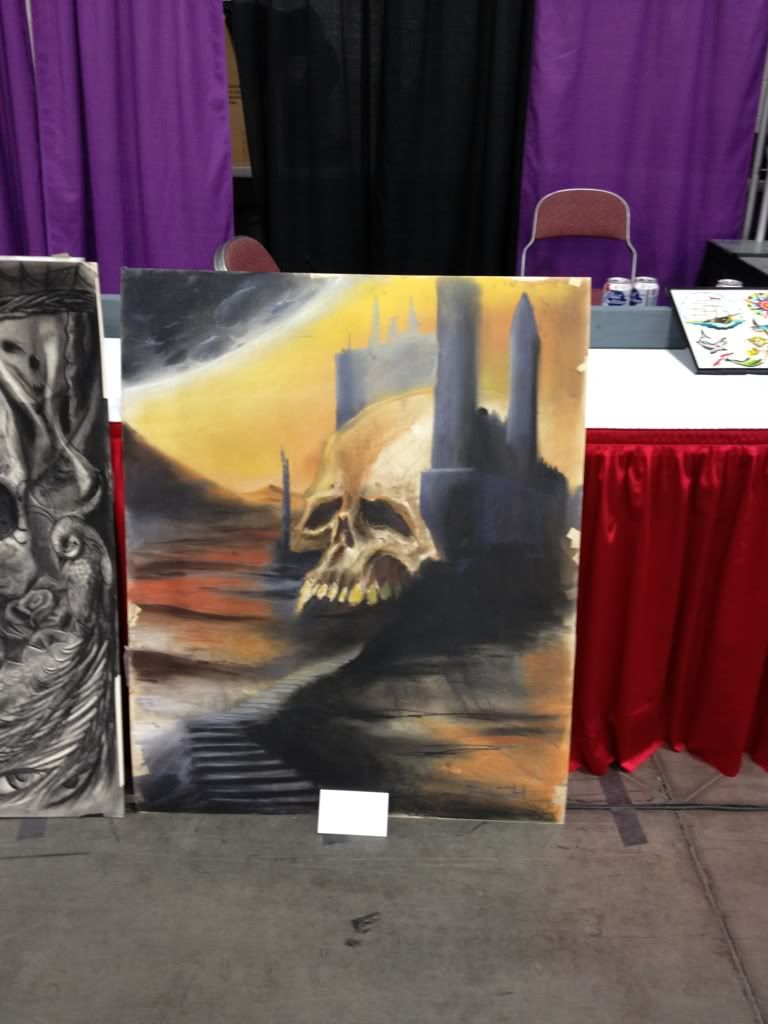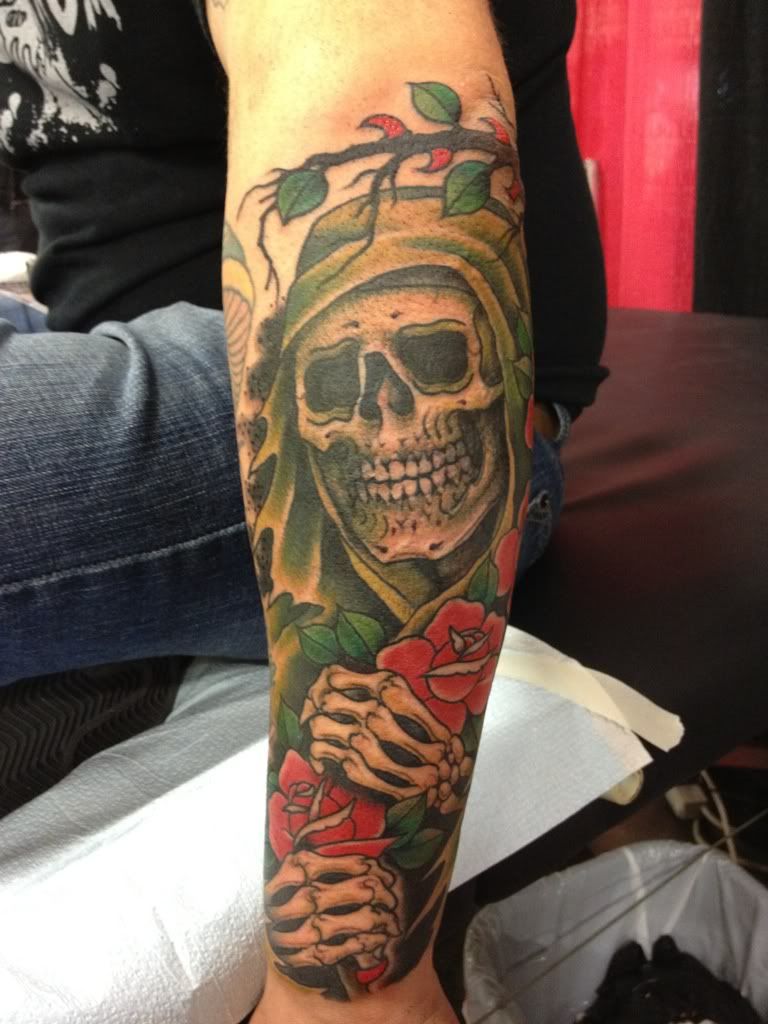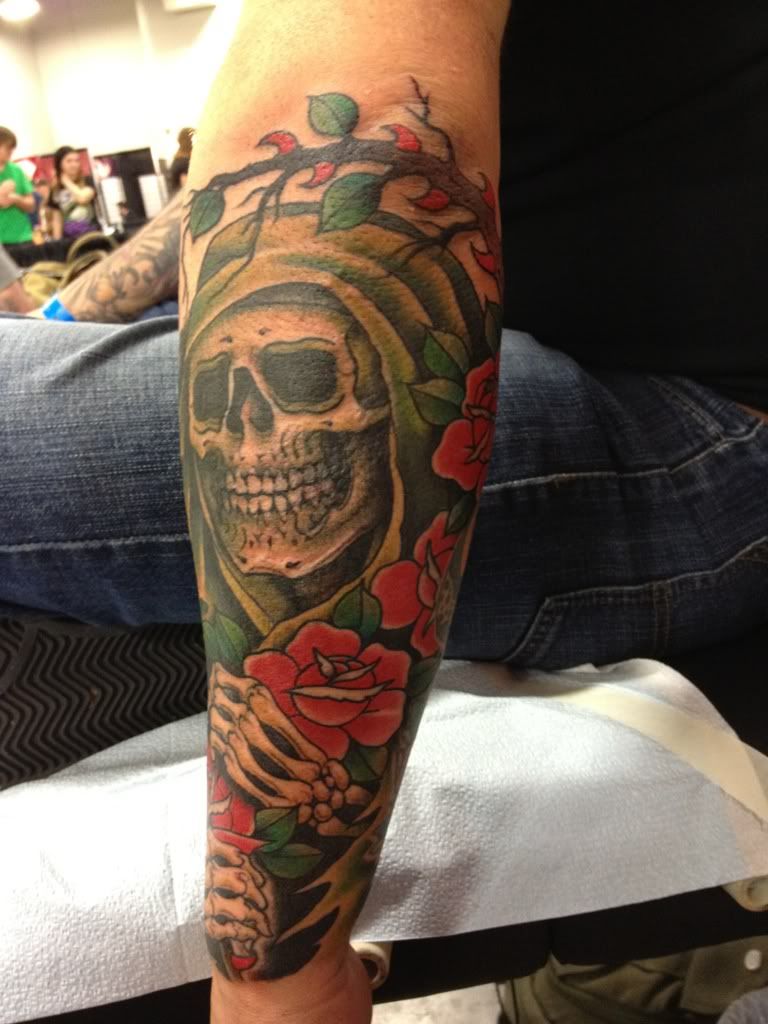 « Previous Entry "Kitchen mostly..."
"2012 SLC Tattoo Convention" Comments
Add your comments
This feature is available to logged-in members only. Basic membership is free! Please sign up for your account if you'd like to enjoy this feature!